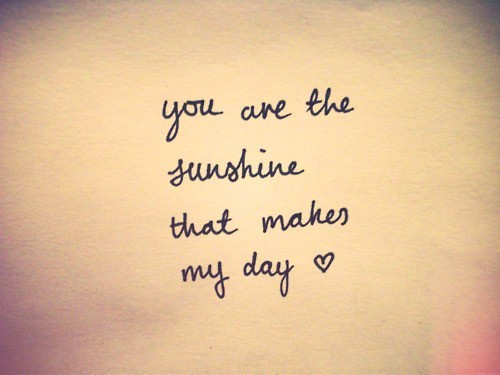 Do you ever have a bad day that you don't think is ever going to look up and then someone tells you that your makeup looks pretty? Or they really like your hair that day? Sometimes we forget the power that resides in a simple compliment.
I was having one of those days yesterday. It wasn't necessarily a bad day, more of a busy, I'm so ready to go home and get in my pj's day. Then I received a simple complement. Nothing big, and suddenly my day brightened. What this person didn't realize was that they gave me a bit of affirmation, a little bit of acknowledgement that the fact I have been working so hard for so long is finally paying off.
This morning I skipped the gym to go on a bike ride and when I got back, Derek called me to say that a gentleman had approached him this morning at the gym, asking about me. The gentlemen told him that he was very impressed with me going to the gym (almost) every day and continuing to work hard every time I am there. He said he could see that my hard work was paying off. These simple words nearly brought me to tears.
Have you ever had a compliment completely turn your day around?