If you follow me on instagram (how many times have a led a post with that?) then you'll notice that I occasionally post some type of "progress picture" or "gym selfie" in which less of my body is covered than not. Not because I love showing off or talking about my body, because that part actually gives me heart palpitations, and not the good kind. But I do like to talk about loving myself, and not in a big headed, egotistical kind of way, but the soul-fulfilling, confidence-boosting, heart-warming kind of way.
Because don't they say,
If you don't love yourself, then no one else can either?
Or something like that.
Loving ourselves is something that doesn't come easy. In fact, I think it's one of the hardest things we can do, and it took me a long time to get where I am today. And today I am nowhere near perfect.
When I say I love my body, it doesn't always mean I'm happy with it. I think people think that when they "love themselves" that they are settling for what they already have. I think people assume that when you work out or want to lose weight or become healthier, it means we can't love our body - because we're trying to change it. I completely disagree with this notion.
I feel that we can love our body before, during, and after changing it. I feel that we should actually love our body no matter what, not because of how it looks, but because of
what it can do
. I wrote earlier this year about going on a
diet for my soul
. It's been hard work, but I think I've finally arrived at a place of contentedness. I wrote the following:
We sit here day after day and beat ourselves up and compare ourselves to others, always thinking we could do better. Look better.

Be better.

But in reality, we need to focus on the ways that we are already beautiful. Instead of focusing on ways we can improve, lets focus on the things we have already mastered.
I really have tried over the past few months to focus on the good instead of the bad, and to feed my soul the things it needs for happiness. Loving myself is hard. It doesn't mean I'm always happy, or that I don't strive to be better, it means that no matter what, at the end of the day I can still look at my body, know that I have worked hard for it and I can still love it.
Those pictures were taken only a few days apart, yet they look significantly different from each other. But you know what, I love both of those bodies. I love the one on the left: the bloated from good food, fish catching, bare footed, hasn't-showered-dirty-haired and ready to take a nap body. I love the one on the right: the lean, clean, swimming and running machine, fresh out of the shower and ready to take on the day body. Though they are different, they are the same. Though they have different stories to tell, the ending remains unified: they are both mine, they are both healthy, and they are both something I've worked hard for.
In what ways do you love yourself and your body?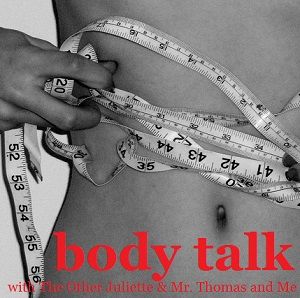 Treating myself with
Treasure Tromp
!